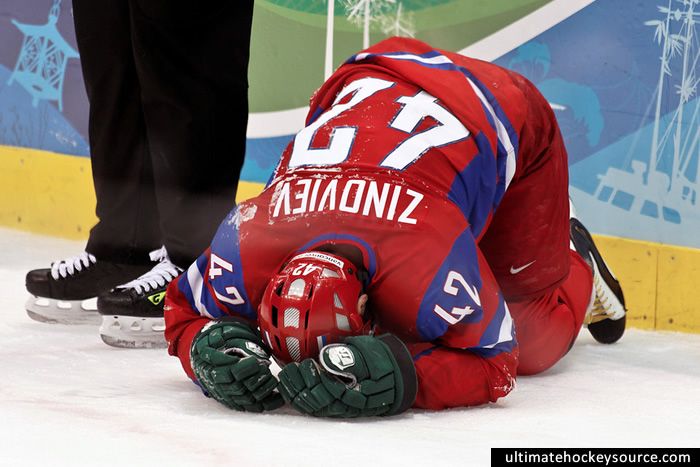 What's it going take? A major injury to a super star, a near fatal life threatening injury or the absolute worst case….death! So many people are wondering this, that we as coaches must make a stand and we must make it now. Recent studies indicate and show us that less than 50% of sports – related head injuries are actually reported. That the bigger risk is the ' second impact syndrome' where athletes come back to soon and sustain a second injury where it can cause rapid neurological deterioration. On top of all this it is stated that 80-90% of concussions, players return to action in seven to ten days and it is the 10% of those that don't get treated appropriately, are at high risk! Our athletes return to soon, that's the bottom line!!
But maybe there is help on the way through a unique intervention program aimed at reducing injuries in minor hockey by teaching coaches about safety and by raising awareness around concussions and spinal injuries. The point behind this program is to lower the risks by passing the information on and teaching the kids to play safe, to play better and to 'Play It Cool'*. Can this program and others be enough to help our kids realize that when you don't respect your opponent and their own safety you are hurting others, yourself and the game!
Facts:
Multiple concussions have been linked to other long term disorders such as ALS.
In North America, over 350,000 sports-related concussions occur annually
1 in every 5 athletes will receive a concussion
Over 60% of athletes return to the game to early from injury, exposing them to further damage.
We all have to remember the game should be about the kids and the fun and thrill of playing the sport we all love. All of us parents, coaches, palyers and officials need to take better care of the game and the rules. We need to learn more about concussions and spinal cord injuries. We need to be better trained to help prevent those sorts of injuries and better equiped when they do happen. We all must take the responsibility and be accountable for the future of this great game because if we don't it might just be your child that is the fatal injury that we hoped wouldn't happen, let's all think about that!
* Play It Cool (PIC) Program started by Keith Primeau and Dr. Susan Forbes.
* Facts from article Beyond the Cheers.
By Warren Nye, UltimateHockeySource.com
Photo By S. Yume
July 2nd, 2011