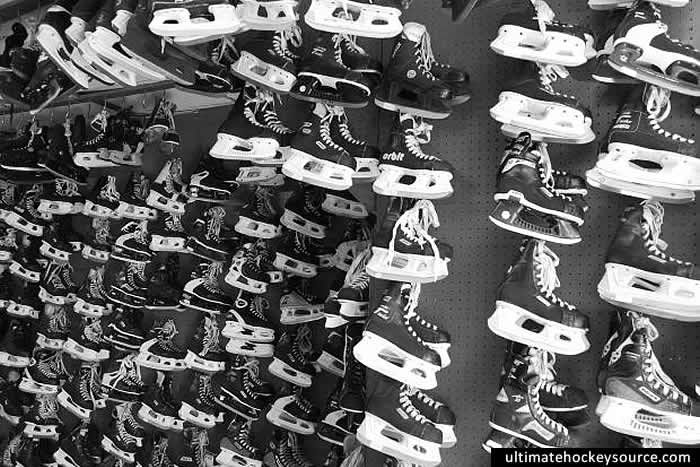 I was out in my local sports store the other day looking around at the new hockey equipment being put out onto the shelfs.
The new Easton sticks, helmets and skates, along with the Reebok equipment also and how can we not mention the new Bauer skates and sticks and the new helmet from Mark Messier (just recently bought out) the M11.
But going down the aisle's where the skates were hanging, all new and stiff looking I thought to myself, "How the heck can you choose between any of these?" They all look and feel the same, what is the difference between them? (besides the price!; Man hockey can be expensive!)
Well a few weeks ago I had posted about the new Easton skate and their 'New' technology to go along with there new form fitting boot but now I was wondering how are these skates really made? How long ago did it all begin and how the technology has made an 'Old Leather' boot with steel tube/blades to now the 'Space Age' technology that these companies put into making them.
Check out the history of hockey skate with this video, you will be amazed how the world has changed and how technology has moved forward and the thinking of some manufactures of 'Outside' the box!
By Warren Nye, UltimateHockeySource.com
Photo By Kevin_P
July 16, 2012