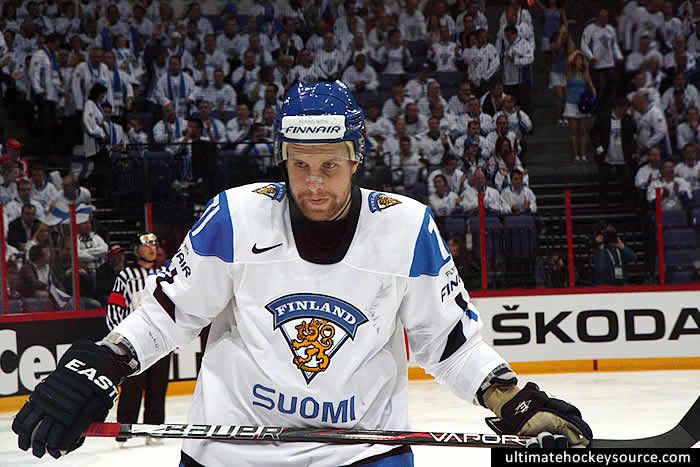 This isn't really big news but if you are a true blue Leafs fan then you need to read and learn a little more about their new signing of late.
The Toronto Maple Leafs have just signed one of their 2006 draft picks off of the Moscow Dynamo of the Kontinental Hockey League.
Leo Komarov isn't Russian though, well actually he is but actually he is from Finland. (confused yet, I am!)
He is a 25 year old player who has been playing in Europe in the KHL and helping the Dynamo's win their first ever KHL Championship. In the past three years Komarov has had tallied 30 goals, 26 assists for a total of 66 points in 145 games played. He is also been a plus player for the Moscow squad and seems to have a nasty side to him as well accumulating 172 penalty minutes also.
His last playoff run with the Dynamo's he was on a bit of a scoring run, in 20 games he had 5 goals, two assists totalling seven points, not outstanding numbers but not too bad for a role player.
Now you are all saying 'so what about this guy, another lousy draft pick from the Leafs' well don't be to sure about that.
This kid can play and he is tough as nails I have been told. He won't back down plus he can put the puck in the net. What he also brings the Leafs organization is some player depth which they need coming into the free agent time because we all know there will be some Marlies who will move on and won't be brought back.
But my other question to the Leafs brass is this, 'Do we have anymore depth coming in and what is going to happen with some of these outstanding players in the system now, where are they going to play next year?'
Does the Leafs management team (minus Rick Dudley now) has the smarts to acquire what they really need and can they part with some others that they have?
I guess only time will tell and remeber also come June with the draft we will see what really is up the sleeve of the 'Great Burkedinie' and his masterful plans!
By Warren Nye, UltimateHockeySource.com
May 31st, 2012