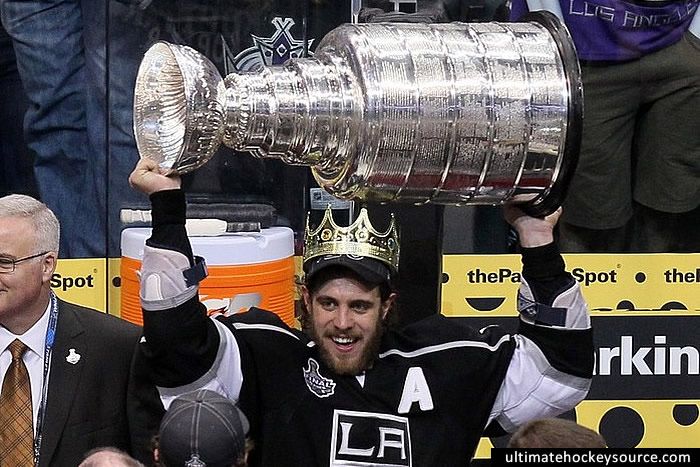 After watching last nights contest between the Phoenix Coyotes and the LA Kings and what I heard spoken about from both clubs you would of thought the Coyotes just lost game 7 and were done for the year.
Come on guys, relax it is only game one, just do some reviewing and get back at it! Now don't get me wrong here I'm neither a LA King nor Coyote fan, I really only want to see some good hockey played and coached but come on, 1st game there's going to be some jitters from the rookies and that includes the coaches.
We had said earlier on in another post that it will be goaltending that will make a difference in this series and it probably will but the other factor might be how well each Coach gets his players to adapt to different styles of play and who will listen the most to the 'Big' guys behind the benches.
Here's what I mean. Take what Darryl Sutter said, " You know the Coyotes won both their home games to start both their other series, right? This means we really needed a great start to this game. Not so much the scoring part, but match them up 1 on 1 and their quick start, that's all."
The Kings game plan was to start quick, be aggressive on the forecheck and keep a third man high for any ' over the head' clearing pass. Mission completed for this game.
Now flipping over to the other side of the rink, I was wondering how Coach Tippett was going to get his crew going after a bit of a lay off, here is what he mentioned after the game. " We weren't close at all in this game. We got beaten in every aspect of the play. Our execution was poor, no jump. If it wasn't for Smith it would of been alot worse."
Ok we have two completely opposite post game remarks here which makes perfect sense to me. But the 'tall tale' will be answered come game two as in what Coach Tippett will have to do to get his players back on track to counter attack what Coach Sutter will have also planned, should be interesting to see for sure.
Again I repeat this series will be coming down to goaltending, who will be the last standing in the crease will be the eventual winner. If last night is any indication of how things are going to be then Smith of the Coyotes is going to start having nightmares as he was blasted with 47 shots ( thats alot of rubber coming at you!) compared to a lighter load shot at Quick who had 27 directed his way (minus that one skipya-do-duh shot!)
The Coyotes are going to have to create more shots and get more action in front of Quick if they wish to have this series go long and in the mean time the Coyotes will have keep the Kings from going outside on them and watch for that perfect pass up the neutral zone (see Brown's winning goal, beauty!), easy to say but much harder to do.
This is the time of year where the bar of excellence is raised for all players and even the coaches, some will rise to the occasion and some will tumble, but this is only game one folks way to early to say who falls down!
3 Stars Selection.
1st Star – Jonathan Quick – LA Kings
2nd Star – Mike Smith – Phoenix Coyotes
3rd Star – Dustin Brown – LA Kings
By Warren Nye, UltimateHockeySource.com
May 14th, 2012